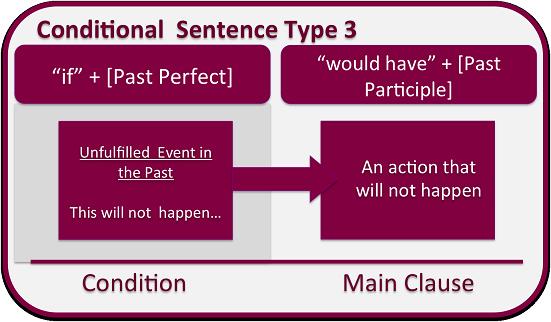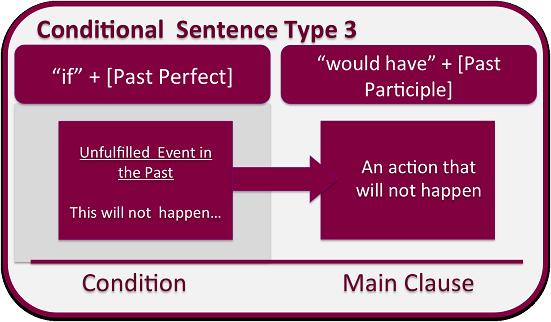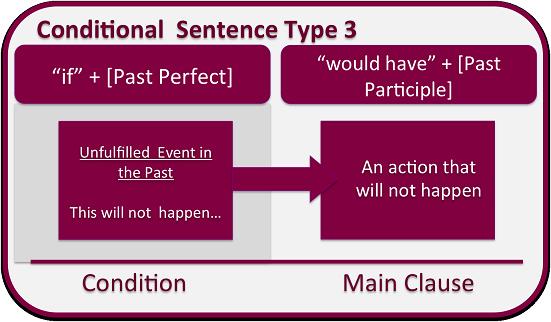 Utilizamos el tercer condicional para expresar una conexión imaginaria entre un evento que nunca pasó (if + past perfect) y otro evento que tampoco nunca pasó (would have + past participle). También se le llama "counterfactual conditional".
If + past perfect (had +past participle) + conditional sentence (would have + past participle)
If he had called me, I would have helped him. (Si me hubiera llamado, lo habría ayudado)
Similar al second conditional, el verbo modal más común en este tipo de oraciones es would have, pero también se pueden utilizar otros modales como might have o could have:
If he had asked us, I might have known how to fix it, or I could have tried at least.
Las forma abreviada you'd puede ser you had en la oración con if o you would in la oración principal.
If you'd seen him you'd have been surprised. (If you had seen him, you would have been surprised.