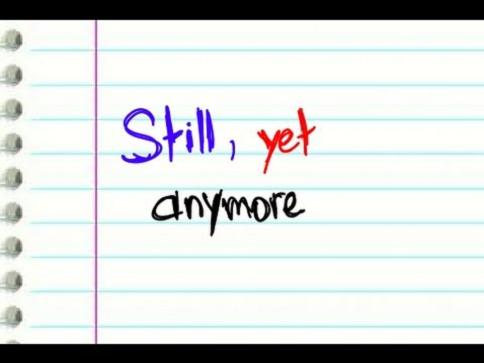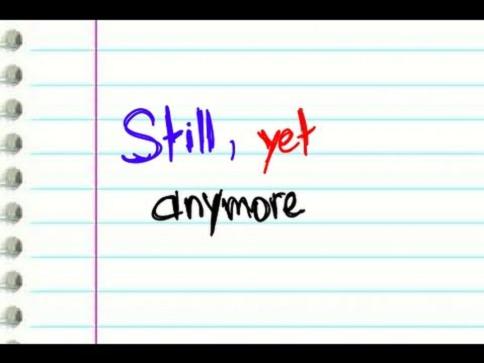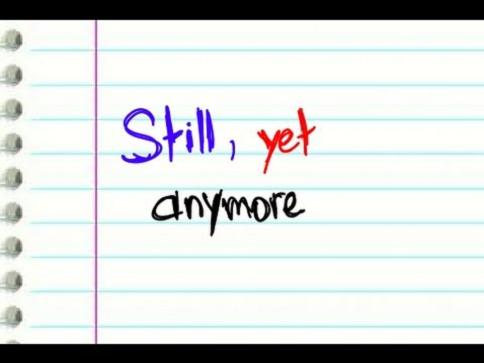 'Still' y 'anymore' se usan para hablar de la continuidad o no, de una acción o una verdad.
My uncle still goes over every proposal.
Mi tío todavía supervisa cada propuesta.
Does your sister-in-law still work at the greenhouse?
¿Sigue trabajando tu cuñada en el invernadero?
No, she doesn't work there anymore.
No, ya no trabaja allí.
Still, como los adverbios de frecuencia, va por delante de todos los verbos, menos con 'to be'.
I still collect unemployment.
Yo todavía cobro el paro.
He is still crippled after the accident.
Sigue lisiado tras el accidente.
Un problema muy común es confundir 'still' con 'yet', ya que ambos se pueden traducir como 'aún' o 'todavía'. Como hemos dicho, 'still' se usa para decir si una acción continúa o no, mientras que 'yet' indica que una acción todavía no se ha realizado, si está en una frasenegativa, o que ya se ha hecho, si es afirmativa:
She still does track and field.
Sigue haciendo atletismo (Aún lo hace, lo sigue practicando).
I haven't seen Rambo 12 yet.
Todavía no he visto Rambo 12.