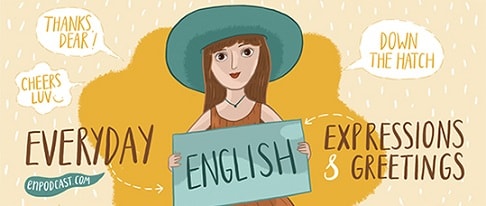 A continuación les dejamos 50 de las expresiones más comunes en inglés coloquial, esperamos que las puedan utilizar al hablar el idioma en un ambiente más informal: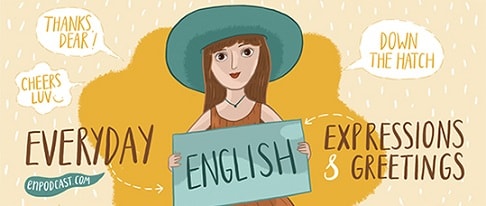 His boss is giving him hell – Su jefe le está haciendo la vida imposible
Head over heels – Estar locamente enamorado
It is cutting edge – Es el último grito de la moda
It is water under the bridge – Es agua pasada (cuando se hacen las paces)
It gives me the goosebumps – Me pone la piel de gallina
It sounds greek to me- Está en chino (muy difícil de entender)
It's about time – Ya va siendo hora
I've enough on my plate – No puedo más (en alguna situación de la vida)
Keep your hair on! – ¡Cálmate!
Kiss and make up – Borrón y cuenta nueva
Like father, like son – De tal palo, tal astilla
Long story short… – Resumiendo…
Long time no see! – ¡Cuánto tiempo sin vernos!
Make my day! – Alégrame el día
Make up your mind! – Decídete
Make yourself at home! – Siéntete como en tu casa
Much to my dismay – Para mi desgracia
My bad – Es mi culpa / Lo siento
New brush sweeps clean but old broom knows all the corners- Más vale malo por conocido que bueno por conocer.
No way – De ninguna manera
No wonder – No me sorprende
No worries – No te preocupes
None of my bussiness – No es de mi incumbencia
Off the top of my head – Según mis cálculos / Creo recordar
On one hand… on the other hand – Por un lado … por otro lado
Once in a lifetime – Una vez en la vida
Out of the blue – Como caído del cielo / De la nada
Piece of cake! – ¡Está regalado! (Algo fácil)
It rings a bell – Me suena
Shame on you! – Te debería dar vergüenza
Speaking of which – Hablando de eso…
Speaking of the devil – Hablando del rey de Roma
Start from scratch – Empezar desde cero
Take it easy! – Tómatelo con calma
That's the straw that broke the camel's back – La gota que derramó el vaso
The sooner the better – Cuanto antes, mejor
This is not rocket science – No es difícil
To be caught between a rock and a hard place – Entre la espada y la pared
To be over the moon – Estar feliz
To call it a day – Dar el día por terminado, dejar de trabajar en algo
To feel blue – Estar deprimido
To get along – Llevarse bien
To give somebody a lift – Llevar a alguien (en coche)
To make a point – Querer dejar claro algo
To run an errand – Hacer un mandado
To see eye to eye with somebody – Compartir el mismo punto de vista
Upside down – De cabeza
We're even! – Estamos a mano
What a rip off! – ¡Qué estafa!
Without any doubt – Sin duda alguna