8 palabras en inglés para salir de la ciudad
|
Ahora que empieza el fin de semana o es importante que te familiarices con algunas palabras que representan "terminos cumunes" o "slang" en la industria turística. Si piensas visitar salir de la ciudad o hacer un viaje relámpago a Estados Unidos, seguramente te hará falta saberlas junto con sus usos. Si no piensas salir, conocerlas te ayudará a enriquecer tu vocabulario. ¡Chécalas!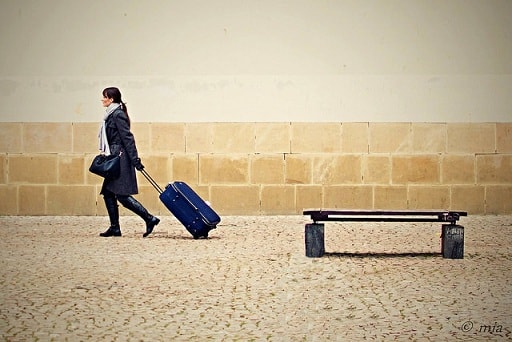 Familymoon: Es un término muy usado cuando las parejas con hijos unen sus vidas y las familias viajan juntas. Así es, hijos de él con hijos de ella. Seguramente este viaje dista mucho de ser miel sobre hojuelas, pero es un término que cada vez es más común en las familias angloparlantes.
Ejemplo: Bruno and I thought it would be lovely to have the two families traveling together around Malaysia, so we take our familymoon.
¿Recuerdas esta familia de la popular serie "Step by step"? Son el ejemplo perfecto de para hacer un familymoon.
Junket: Es ese tipo de viaje que aparenta ser de negocios o de aprendizaje pero que en realidad es de placer. Ejemplo: These are the photos of my junket, but shhhh, don´t show it to the boss.
Mancation: Un viaje exclusivamente entre amigos del sexo masculino. Si, así como lo viste en "The Hangover" 1 y 2.
Ejemplo: He -Me and the guys will take mancation, sorry if you don´t like baby. I´ll return as soon as possible.
Girlfriend Getaways: Viaje de amigas, esos que normalmente incluyen un spa, una pijamada y cosas tranquilas y discretas que tanto les gustan a las niñas.
Ejemplo: She -¡Of course babe, plis get some fun. My girlfriend getaways will be on Cancún, México, with all these handsome mexican lovers! If you want I can bring you a little souvenir.
En la película de Sex and the city 2, Carrie, Miranda, Samantha y Charlotte, viajan a Medio Oriente con todos los lujos. Eso es lo que llamamos "Girlfriend getaways first class".
Shoulder Season: El tiempo entre la temporada alta y la baja, cuando los precios para viajar son más bajos, pero aíun hay suficiente gente para conocer y divertirse.
Ejemplo: We haven´t enough money , so we'll travel in shoulder season, because it's more cheap.
Skipout: Dejar un hotel sin pagar, (aunque esto es difícil de hacer hoy en día con los cargos a la tarjeta de crédito).
Ejemplo: Carlos and Fergie, tried to skipout the hotel, but the security stopped them in the elevator.
Si te llegan a decir: "Mr /Mrs/Miss, please take the bounce", seguramente hiciste algo prohibido y te están echando del hotel de una forma educada, para que no sientas feo.
Travelangelist: Es esa persona que tanto te platica de sus viajes. Entiéndelo, no es que sea presumido, es que le gustaría que tú también visites los lugares que él conoce. Generalmente te da tips de viaje y buenos consejos. ¡Tómalos en cuenta!
Ejemplo: I love New York, you should go there and enjoy the view of Manhattan from the Empire State Building!
Finalmente si no piensas salir a ningún lugar este fin de semana o en algún puente, déjanos decirte que esta forma de vacacionar también tiene un término común en ingles: Staycations. Este es el término perfecto para decir que te quedarás en casa a repasar tus clases de inglés.